MEDI-SPA
SENSES Medi-Spa and Clinical Aesthetic Therapy offers advanced skin care treatments from experienced professionals who can help you improve a number of skin conditions.
Please note that the SENSES Medi-Spa is closed at this time.
NAPA VALLEY BEAUTIFUL
SENSES Medi-Spa is a fully equipped skin care office with state-of-the-art treatments designed to reduce signs of aging, control acne, improve areas of sun-damaged skin and complexion irregularities. We curated treatments that complement facelift surgery and other facial rejuvenation procedures, and much more. Our staff is extensively trained in advanced clinical skin care: We can provide you with the best of both worlds - safe, effective treatments in a tranquil and restorative environment.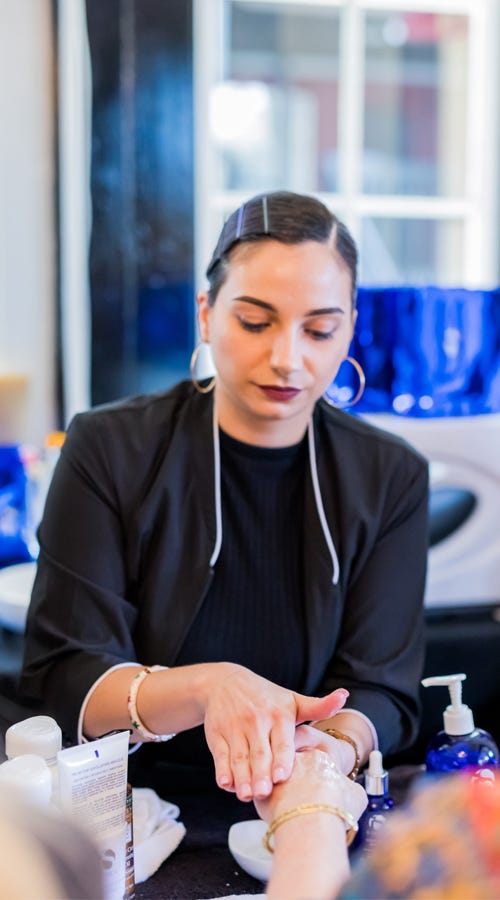 THE HYDRAFACIAL ®
Effective for all skin types due to its gentle exfoliation system, removing impurities in the skin that cause many of the signs associated with early aging. In a four-step process, the HydraFacial® removes dead skin cells, extracts debris from pores, exfoliates and administers nutrients in order to rejuvenate the skin. UV rays, bacteria, and other environmental concerns all hasten the effects of irritation on the skin, which is why it is vital to continually provide exfoliation and hydration. 60 minutes.
$225 per treatment | $780 per 4 treatments
MICROCURRENT FACIAL with MICRODERMABRASION LED THERAPY
Skincare therapists use microcurrent technology to tone and firm the skin. Muscle re-education is mostly related to the term "facial toning." Microcurrent treatments will reprogram the muscle fiber, creating a non-surgical facelift. Finishing with Diamond Microdermabrasion and custom LED Therapy Light treatment, this experience integrates the latest therapy and bio-microcurrent treatment, suitable for all skin types. 55 minutes.
$215 per treatment | $550 per 3 treatments
FIRE & ICE
This celebrity coveted treatment has been featured in HARPERS BAZZAR, Elle and IN Style magazine. Designed to retexturize, smooth fine lines and encourage cell renewal, all while plumping skin and making you red carpet ready. This treatment utilizes the fire iS CLINICAL intensive resurfacing masque and the signature Ice rejuvenating masque. Combined, these two medical grade products provide aggressive exfoliation (without residual peeling), increase micro circulation and production of cellular metabolism, while delivering powerful antioxidants and hydration. Treats face, neck, décolleté and includes a relaxing scalp massage. 45 minutes.
$165.00 per treatment | $530 per 4 treatments
VI ACNE TREATMENT
The next generation of chemical exfoliants for all skin types, this treatment is ideal for texture and acne. The six-step process includes: clear skin probiotic cleanser, soothing chamomile mist, clear skin willow bark exfoliating peel, acne advanced clarifying masque with red light therapy and targeted acne serum treatment. The treatment is finished with probiotic moisture protection. Home care products available upon request. 60 minutes.
$175.00 per treatment | $560 per 4 treatments
MICRO PEEL
An alpha hydroxy acid (glycolic acid) peel for stimulating cellular turnover. Perfect for maintaining your skin in its healthiest state, it gives your skin a healthy glow before a special event. 50 minutes.
$150.00 per treatment | $480 per 4 treatments
DEEP CLEANSING FACIAL
A non-chemical enzyme exfoliation with steam and salicylic acid for extractions to remove pore-clogging debris. This facial will smooth the appearance of your skin as well as hydrate and reduce fine lines and wrinkles. As a result, you can expect the new growth of skin cells as well as an overall healthy glow. 50 minutes.
$150 per treatment | $480 per 4 treatments

FOUR-LAYER SIGNATURE FACELIFT
Our Four-Layer Facial will truly change your skin. With vitamin C, glycolic acid and gentle but highly active, fruit enzymes, your cellular turnover rate is accelerated, revealing brighter and tighter skin in just one treatment. The Youth Complex Serum, consisting of extremozymes, is clinically proven to protect and repair fragile proteins and DNA components. Also includes copper tri-peptide growth factor for stimulating collagen synthesis. This treatment dramatically plumps, smooths and restores the skin. 50 minutes.
$165 per treatment | $550 per 4 treatments

GENTLEMEN'S FACIAL
Introducing the perfect men's facial designed specifically for his skin care needs that are often shaving-related, such as razor burn and other conditions like skin sensitivity and dullness. Experience a deep cleansing treatment and a custom soothing masque, completed with balancing toner and moisturizer specific to your skin type. Finish this luxurious treatment with a stimulating scalp and beard massage. 50 minutes.
$150 per treatment | $500 per 4 treatments

SENSES EXPRESS TREATMENT
When you don't have time for anything else! This Express Facial includes a cleansing of the skin, exfoliation, mask and moisturizing SPF. 25 minutes.
$50 per treatment

---
FACIAL UPGRADES
HYDRAFACIAL® LIP TREATMENT $50
Gently removes dead skin from the surface, before a creamy and softening mask blended with Hydra Eye Lift.
HYDRAFACIAL® EYE LIFT $50
Helps to reduce inflammation under the eyes and aid in regeneration of cells that cause dark circles.
FIRMING NECK & DÉCOLLETAGE TREATMENT $55
This ultra-firming neck and décolletage lifting service targets crepe and lax skin, deep creases, wrinkles and fine lines. Restorative treatment continues 48 hours after application; for a long-lasting intense effect.
ARM & HAND REJUVENATION $65
Expose healthier, younger looking skin with a customized exfoliating treatment followed by an enzyme peel or masque specific to your skin needs. Complete your skin renewal with a regenerative moisture massage and skin protection. Enjoy this signature treatment alongside any facial service.
ADDITIONAL SERVICES
MICRODERMABRASION Á LA CARTE
This skin-resurfacing treatment utilizes a stream of microcrystals that are projected onto the skin to thoroughly exfoliate and lift away dead skin cells. This step prepares the skin for maximum penetration of specialized serums and tripeptides, stimulating the production of young skin cells and collagen. 45 minutes.
$150.00 per treatment | $350 per 3 treatments


HAIR REMOVAL SERVICES
Eyebrow $25

Lip $20

Nose $20

Chin & Cheek $35

Full Face (3+ areas) $65

Under Arms $35

Bikini $35

Bikini Plus $50

Brazilian $75

Men's Grooming Chest & Back $100

- Appointments require a consultation, either by phone or in person. Waxing services can vary in time from 15 minutes to 1 hour.
TINTING
Brow $45

Lash $45

Brow and Lash $75
BEAUTY, GLAM AND BRIDAL
Extreme Lash Classic Full Set $250

- Add on "Volumation" $50+

Extreme Lash "Volumation" Full Set $325

Extreme Lash Fill $75+

Bridal Makeup Application $250

- Includes consultation, day-of Express Facial and strip lash application.

Glam Makeup Application $125

- Includes strip lash application.

Hair Stylist is available upon request.
---
VISIT US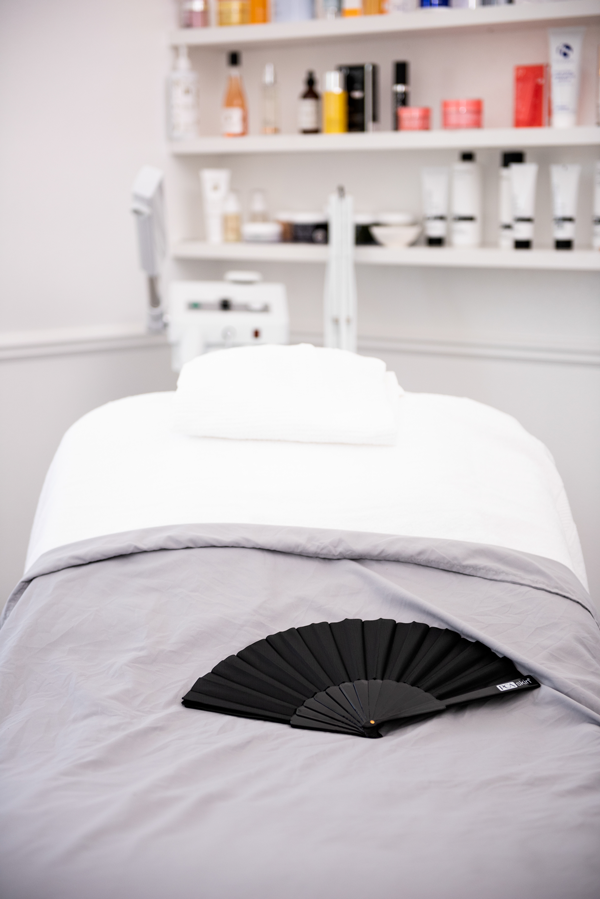 SENSES by JCB
6505 Washington Street
Yountville, Ca 94599
HOURS: At this time the Senses Medi-Spa is closed.

PHONE: 707.948.6908

Be the first to hear about new SENSES products, services, special offers and store events.